Hands-on Review For Samsung Galaxy Watch Active and Galaxy Buds
Advancements in consumer technology these past years have allowed innovators to turn fictional concepts into reality. As a result, we now have smartphones, foldable phones, super-thin laptops, curved TVs, intelligent robots, and the most recent to join the league - the wireless earphone. Since its inception, the market has been filled with these wireless audio devices in varying styles and designs. There is the Apple AirPods, OnePlus Bullets Wireless, Beats X, and the Jabra Elite to name a few. However, if you are looking for a wireless earphone that is genuinely wireless in all sense and form, Samsung just launched the best option for you: the Samsung Galaxy Buds.
1. Galaxy Buds Design and Features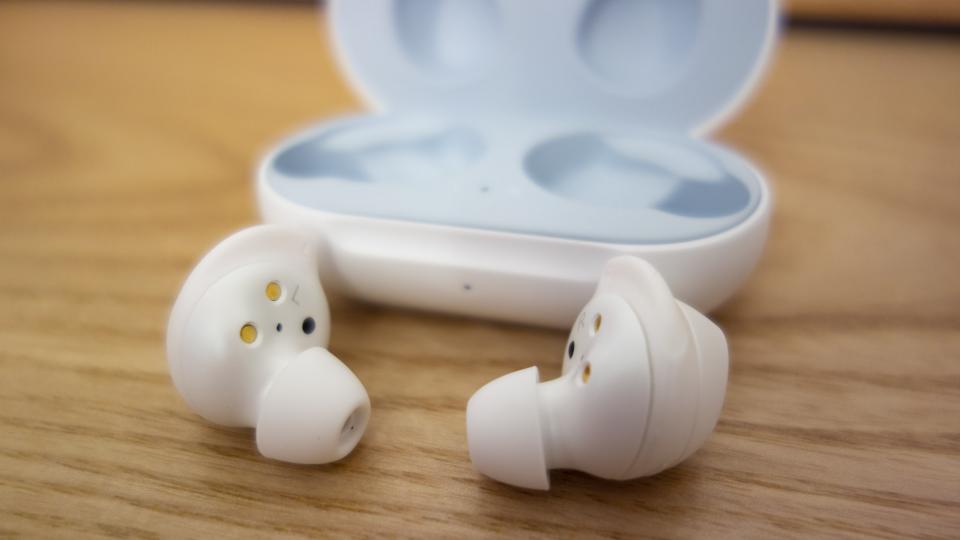 While the Galaxy Buds look a bit similar to the Samsung Gear IconX, it is smaller by 30 percent and sports a more ergonomic design than its predecessor. Also, it is more affordable and takes on a different approach when it comes to its features.
The Samsung Galaxy Buds are smaller and lighter as compared to other wireless headsets in the market today which are mostly large because of the individual batteries, Bluetooth chips, and controls. The Galaxy Buds have plastic casings, and their stems are specifically designed to extend and fit within the canal of the ear.
The Buds' stem design also give them noise-isolation seals for better audio listening. They can last for up to six hours in a single charge when used to listen to music and five hours for calls. The Samsung Galaxy Buds come with a charging cradle, USB Type-C cable, extra rubber ear tips, and wings for a more secure fit.
Each bud has two charging contact points and a proximity sensor which detects if the earbud has been taken out or into your ears. It eliminates music playback because the Buds will stop playing any music or audio the moment they have been removed from your ears.
The Buds have no power switches which is convenient. They will automatically turn off when returned to their cradle. Each bud has its own 58mAh batteries while its cradle has an extra 252mAh. The cradle can also be charged wirelessly through a phone's PowerShare feature.
The Galaxy Buds are easy to pair with any smartphone. Also, they are equipped with AI assistant Bixby which will allow you to control your phone using the Buds. The Galaxy Buds price at $198 is now avaliable on sale although the official release will be on March 30th in three colours; black, white, and yellow.
1.Galaxy Watch Active OS and Features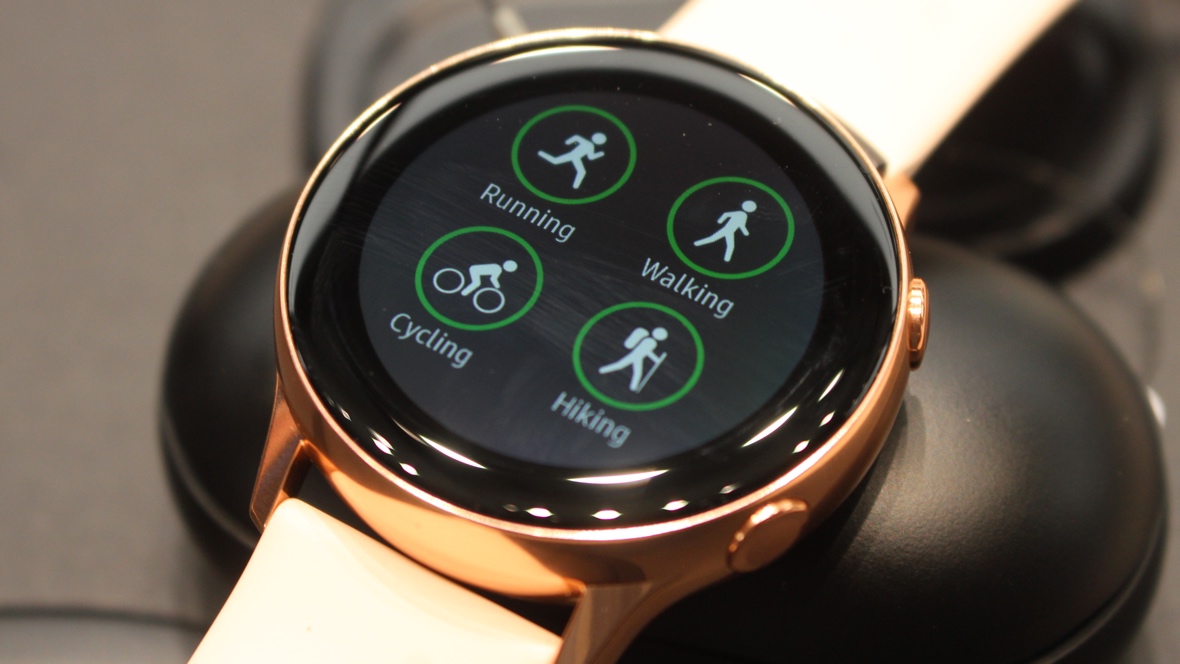 Unlike Samsung's flagship Galaxy Watch, the Galaxy Watch Active has no rotating bezel. Instead, there are two physical buttons on the side for power control and Samsung Pay access. You can flick your way through the watch's Tizen OS by either swiping or tapping on the screen.
As mentioned, the Galaxy Watch Active is designed for fitness enthusiasts. Swiping the watch's screen to the right will show you the wearable's three primary trackers: Activity which tracks burned calories, Workout for monitoring active minutes, and the Move Hourly that will keep you moving every hour.
The Galaxy Watch Active also tracks all activities automatically. So, you no longer have to turn any app on to keep it working. Plus, it has a built-in GPS to keep track of your route and location while running or biking. The Watch Active can track up to 39 activities which is really impressive.
The watch shows notifications, some of which are actionable like replying with voice dictation to text. There are dozens of cool apps that you can install on the Galaxy watch Active. For instance, there is Spotify which you can listen to through your Galaxy Buds.
The Tizen OS also enables Galaxy Watch Active to have several watch displays for you to choose from. You can also add watch faces using the companion app for both Android and iOS devices. The Watch Active also features an Exynos 9110 dual-core chip, 768MB of RAM, and 4GB storage capacity. It is equipped with a 230mAh battery.
Watch Active Design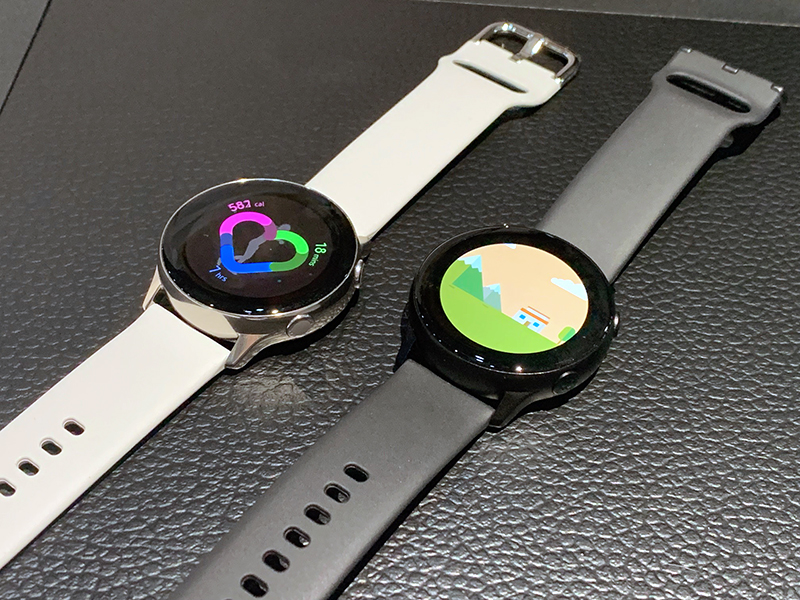 While its display is smaller at 28.1 mm than the Galaxy Watch, the Watch Active still sports a Super AMOLED panel, layered with Corning Gorilla Glass 3 for added durability. Even under direct sunlight, the apps and text on the screen remain readable
The Watch Active weighs 25 grams and is 10.8 mm thick. These give Watch Active an edge over Galaxy Watch which is bigger and often causes discomfort when doing activities. Watch Active's size and weight makes it look sleek when worn and highly comfortable.
The Galaxy Watch Active is available in four colors: silver, black, rose gold, and sea green. Its straps also come in a variety of colors and design, making it possible for you to wear it anytime and anywhere no matter what the occasion is.
1.Conclusion and Price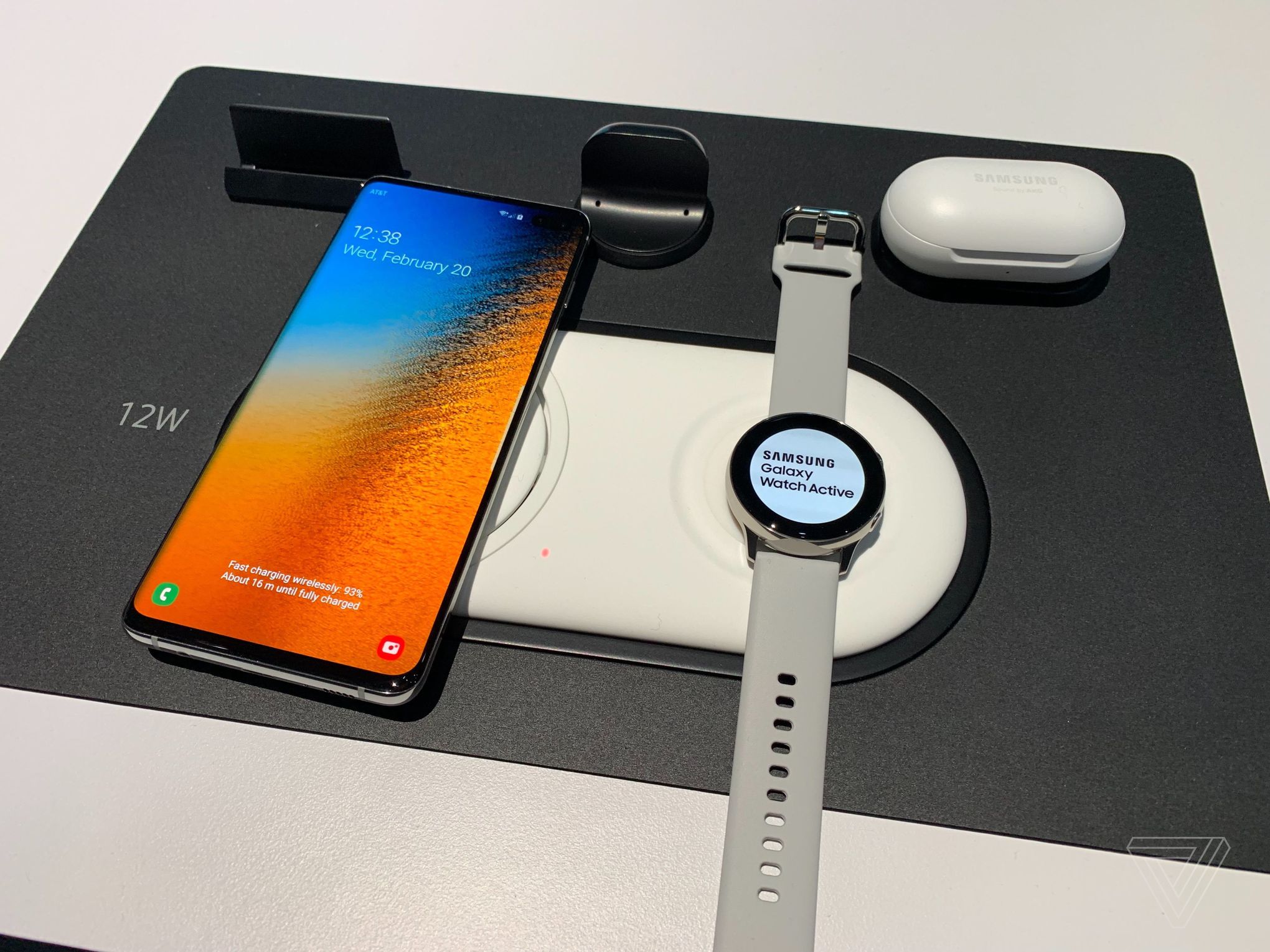 The Galaxy Buds are indeed the perfect tool for listening to music and podcasts whenever you are on the road, reading, or just plain resting. But, if you are a fitness-savvy individual who loves to listen to music while doing some exercise and activities to keep you in shape, there is another device that will go perfectly well with the Samsung Galaxy Buds – the all-new Samsung Galaxy Watch Active.
This brand-new wearable from Samsung is specially designed to match the needs of those who love to stay fit and healthy. The Galaxy Watch Active is equipped with the latest health-tracking features to ensure that you will get timely readings of your vital stats like blood pressure, stress levels, and heart rate.
The Galaxy Watch Active price in Singapore at $325, with its straightforward design and affordable price, this to-go watch is no doubt the perfect wearable for more sporty S10 owners that are more health-conscious and workout alot.