Galaxy S9 & S9+ Review
There is a reason why Samsung is still one Number 1 and is the largest Smartphone Manufacturer in the Industry- it's Consistency, Innovation and Design Excellence. Their proprietary curved screens and Edge to Edge Infinity display are perhaps the most significant design evolution in recent times. Such is the design prowess, that to date, no manufacturer has been able to replicate success.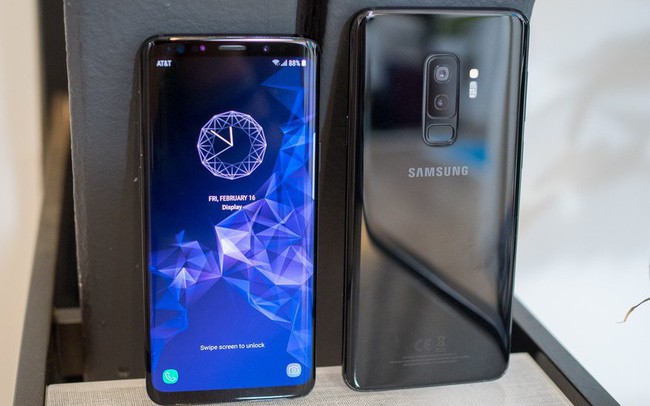 Performance

Although both the S9 and S9+ have moved up a notch in terms of speed, they look similar to their predecessors. ON the bright side, who is to say all Ferraris doesn't look the same? These stunning and elegant looking devices have been upgraded with second-generation Exynos 9810 CPU with enhanced security management, power conservation technology, Face-Tracking Engine, a dedicated image processing unit capable of shooting 4K Ultra HD video at 120fps; and last, but not least, deep learning-based (AI) software. Also, it's the first CPU to bring Cat.18 LTE modem for super-fast data transmission speeds of up to 1.2Gbps. It is the most Powerful Chipset on a smartphone.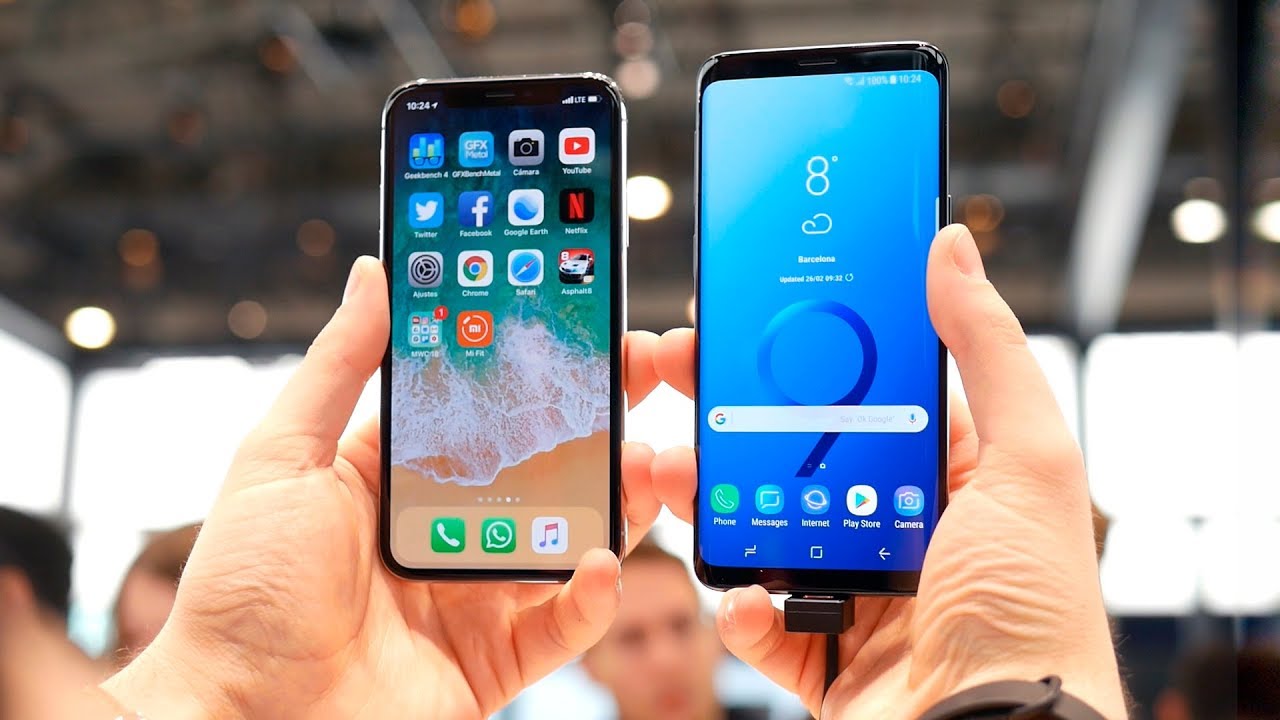 Camera and Dual Aperture

Along with the powerhouse of a processor, the cameras have also received a significant upgrade with Dual Aperture technology, wherein a combination f/1.5 and f/2.4 lens automatically invert to shoot a perfect picture depending on the lighting condition. This tech was until now only available on SLR cameras, making the S9 Series the pioneer, to integrate this evolutionary tech in smartphone cameras. These by far the best quality cameras on any smartphones and to validate this DxOMark has already highest ever score of 99 best cameras.
The gorgeous Super AMOLED QHD infinity display with HDR10 Support has retained the same size as predecessors 5.8-inch and 6.2-inch respectively, albeit in comparison have thinner bezels and are now, even more, brighter with improved colour accuracy. DisplayMate has already ranked them as the best displays on a smartphone with A+ Grade. Compare with the previous generation, the device is narrower in dimension.
Features

While still retaining the signature features like IP68 Certification, Wireless Charging 3.5mm Audio Jack (which is increasingly becoming a rare feature on flagship phones) and the Fingerprint sensor which has now been more conveniently placed below the camera and it has gotten much faster, all it takes to register your fingerprint is just one single swipe across the sensor and you are good to go! Another pleasing addition is Stereo Speakers tune by AKG by Harman with Dolby Atmos. With 40% boost in Audio quality over its predecessors they sound great!
Software

Running on Samsung's UI experience 9 based on Android Oreo 8.0, the menu and UI is more responsive than ever before. System-wide security features have been enhanced with KNOX, Biometric Security protocols have also been improved with Intelligent Scan Unlock, wherein the Face Unlock + Iris scanners work simultaneously for faster performance and accuracy. Bixby has been constantly evolving and is getting better with each iteration. Another exciting feature being AR emoji wherein you can take a selfie and the AI capabilities enable it to automatically recreates an animated self of you, which you can be edit, you can change the look of your animated self to your heart's content. Once created it automatically generates 18 stickers with various expressions and emotions providing you with your unique emoji which can be shared across all the prominent social media apps.
Also, there are few of major differences between these two models. S9+ features a Dual camera at the Rear, 6GB RAM and a larger 3500mAh Battery and it is available in 64GB and 256GB versions. Compared to Single Camera, 4GB of RAM and 3000mAh Battery and 64GB storage on the S9.
Summary & Conclusion
So much for people saying, 'look the same as last year's models'. As you can see, these phones are significant upgrades not just in terms of Hardware but software as well, absolute powerhouses, they have everything you ever desired in a smartphone. The Samsung Galaxy S9 Singapore is set for release on March 12, 2018, even though the S9+ price in Singapore has increased significantly, no doubt it is the most powerful Android device out in the market right now.