Ever since the very first Redmi series release in July 2013, the world is being caught by the Xiaomi wave. Reasons because of the lower price point money can buy for a smartphone with decent specifications and features. This market strategy works in Xiaomi`s favor as even the China-base mobile phone maker find it hard to challenge their supremacy. Thanks to the stiff competition, consumers get to enjoy more value for money smartphones year in and year out.
Even though capable components and budget prices are putting together to make the Redmi Note 2, other manufacturers had the upper hand now by focusing on not only premium built quality and midrange performance, but in a lower price point. In light of all this, the Redmi Note 2 only four months after its launch, the Redmi Note 3 is introduced to address the intense competition. The original China version is running on MediaTek Helio X10 processor whereas the Singapore version sports a more powerful Snapdragon 650 variant.
Design: Premium Looks & Feel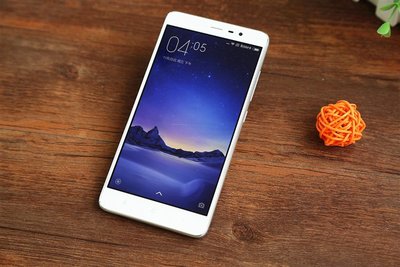 While the shape is largely similar to its predecessor, it has added a few high-class feel into the mix. The all-metal construction with smooth, matte finishing improves handling and better grip. The round edges together with the thin bezel which extends the 5.5-inch screen to the maximum make the Redmi Note 3 look incredibly compact similar to a 5.2-inch handset instead of a phablet. At 164g and 8.7mm, it is one of the lightest and slimmest phablet in the market.
Located at the back just next to the main camera is a fingerprint sensor;(first of its kind by Xiaomi) which is strategically positioned to be within comfortable reach of the index finger, and proves to be snappy and accurate. It also multi-task as a shutter button for taking a selfie and the phone includes an IR blaster to control TV and Air-Conditional as well.
Display: Vibrant and Sharp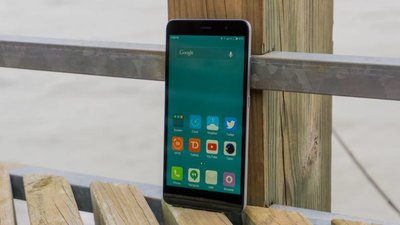 Xiaomi Redmi Note 3 Singapore had been very consistent in maintaining the Note series screen size of 5.5-inch with full 1080p HD. The China phone maker introduces a screen adjustment technology which will adapt to the indoor and outdoor lighting called Sunlit Display. This enables users to read without manually adjusting the LCD brightness which will, in turn, improves battery efficiency. Another interesting feature in reading mode is the reduction of blue ray effect so as to cure tiredness on both eyes.
Performance: Fast and Powerful New Processor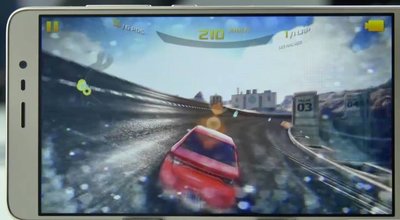 During the performance test, the Redmi Note 3 manage to handle multiple apps running in the background without breaking a sweat with 3GB RAM, 32GB storage variant. The phone blends well with the highly rated Qualcomm Snapdragon 650 hexacore processor alongside Adreno 510 graphic card that can play any intensive games eg. FIFA 16 and Need For Speed without heating up issues. Running in the latest MIUI 7 means users does not worry about any possible bugs or sluggishness present in the previous version.
Battery: Long lasting stamina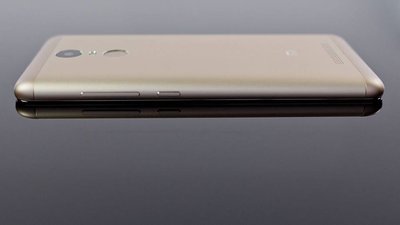 The 4050mAh monstrous battery is no doubt another selling point to the already impressive lineup from Xiaomi midrange performer. On a full charge, the device can easily last for two days for the moderate user and one and half day for heavy users. We have yet to see any competition who can match Redmi Note 3 in terms of performance, battery life and price point.

Camera: It all depends on the lighting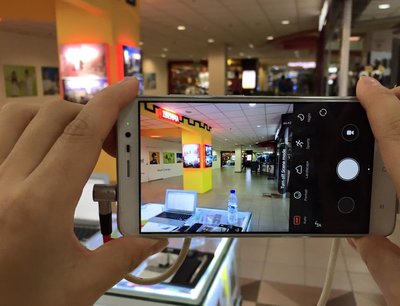 Equipped with a 5MP front-facing selfie, 16MP f/2.0 rear camera and dual LED flash; Xiaomi doesn`t cut any corners in the camera department. It`s photos taken are as sharp and as detailed as any flagship models.
Colours are vivid and the lens focuses instantly without delay. The Bokeh mode allows you to shoot a focusing only on the subject you took while allows the background to became blurry. During the night, one has to be very steady while taking pictures as the Note 3 doesn`t come with Optical Image Stabiliser found mainly in flagship smartphones. We believe because of the production cost it would incur on the handset if OIS technology is present.
Price and Availability
To quote Redmi Note 3 as value for money is an understatement. Xiaomi has once again asserted its position as market leader in budget and midrange smartphones and gives other competitors a run for their money by assembling a handset with the right features and high-performance. At just S$299 for a 3GB RAM 32GB edition, it is worth upgrading if you have a current Xiaomi Redmi 2 or Note 2 which is not even 6 months old considering the design is a major overhaul.
The closest competitor which offers full metal finish, high-capacity battery at 5000mah and fingerprint scanner is the Lenovo Vibe P1 which costs more at 350 Singapore dollar.