Introduction
Samsung's current premium flagship smartphone, Note 10 Plus, is so ridiculously overpowered that the Korean company deems it necessary to also release a less powerful version in Note 10 with 8GB instead of 12GB RAM. Both variants can power any multimedia or gaming apps throw at them with ease. The Quad camera system enables the user to capture literally any landscape or object by the blink of an eye.

We understand that sometimes, accidental drop happens, the screen could be shattered into pieces before your eyes. You may ask yourself if it isn't a pity instead of trashing it away; what if you could fix it and continue using it since the rest of the function is still working fine? Hitec Repair has a solution for you, the cracked glass can be replaced in a matter of an hour. If you have other malfunction parts, for example, charging port, battery bloated/draining fast or even water damage, our tech specialists will take care of it at our repair shop with ease so you could shop around while waiting in the vicinity.
In case you can't bring your damaged Note 10 to our shop, one of our Samsung trained repairman can come to your place, be it the office or home, to get it fixed.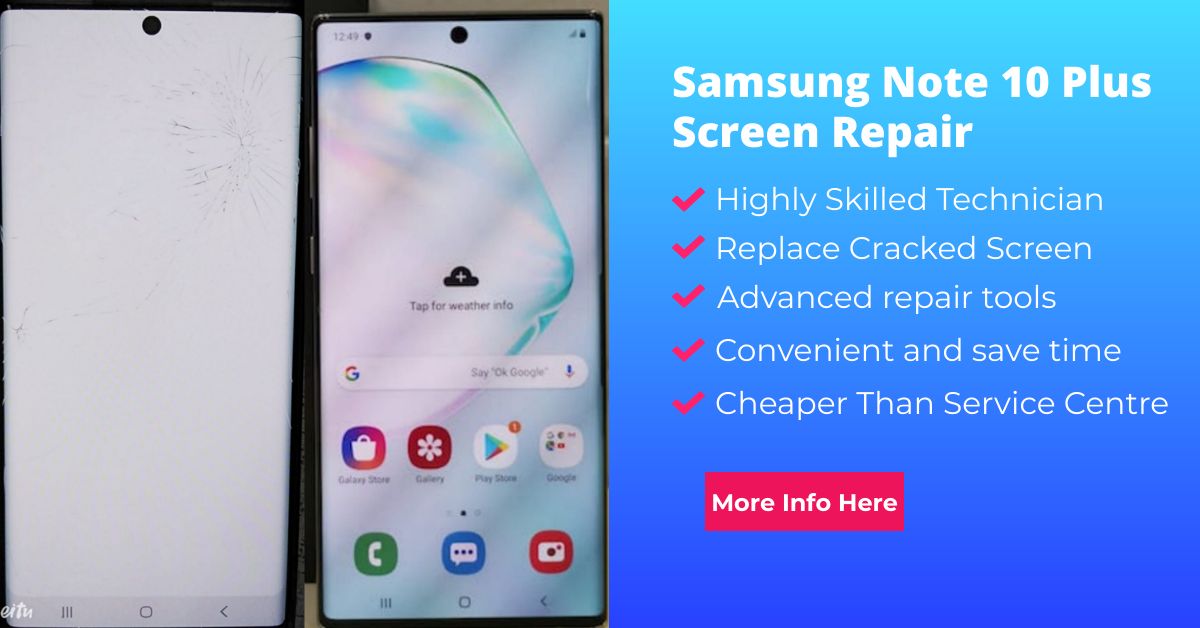 What Other Parts Can We Repair?