About iWatch Series 4 40mm and 44mm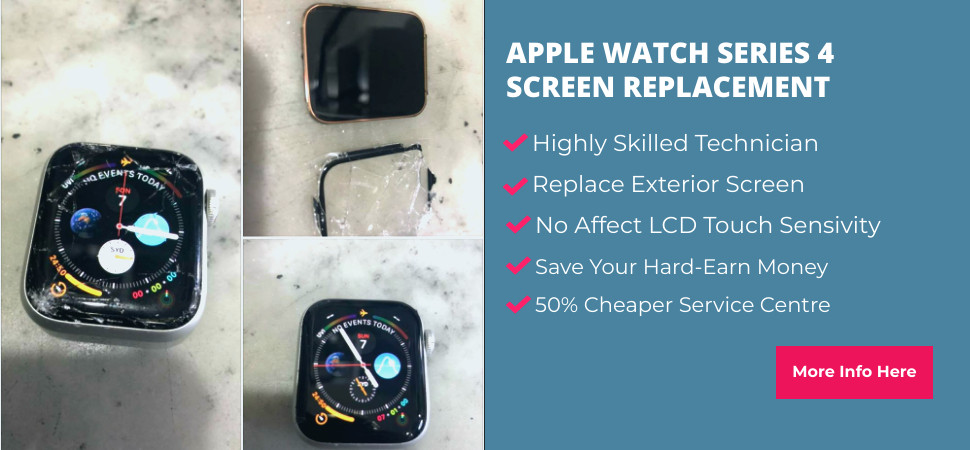 Undeniably, the Apple Watch is one of the most technologically advanced wearables that you can find these days. The game-changer iWatch Series 4 has finally arrived with some remarkable features, including a sapphire glass screen, the digital crown, a heart rate sensor, etc. coupled with a sleek design.
To ensure you get an outstanding end-to-end user experience, the all-new iWatch Series 4 comes with several built-in apps, including messaging service, a camera, and advanced sensors that help the smartwatch set the precise time itself without requiring any intervention from your end. Additionally, Series 4 has an S4 processor to boost speed and performance. However, as with the majority of wearable computing devices, Series 4 has software issues and troubleshooting problems that might lead to the poor performance of certain advanced features.
The iWatch Series 4 comes with a limited warranty from the manufacturer. But it doesn't cover any screen damage caused by mishandling. If you have got your watch screen somehow damaged, no need to spend a lot of money to get it repaired by Apple. We are one of the best
Apple Watch Repair Singapore
service providers who are popular for our fast, efficient service in identifying software issues and fixing them as needed. If your watch needs some repair work but no longer has a warranty, you can contact us to get the job done quickly and cost-effectively.