CRUCIAL POINTS TO CONSIDER WHEN REPLACING IPHONE SCREEN
Risks of unauthorized screen replacements: Here is what you need to know.
Before you head to a repair shop for your damaged iPhone screen, there are few points you need to consider. Is the dealer authorized to repair your phone? An unauthorized person can mess your phone by fixing the screen improperly thereby interfering with its brightness. The screen can also become unresponsive or dull. Unqualified technician can even could completely tarnish your iPhone.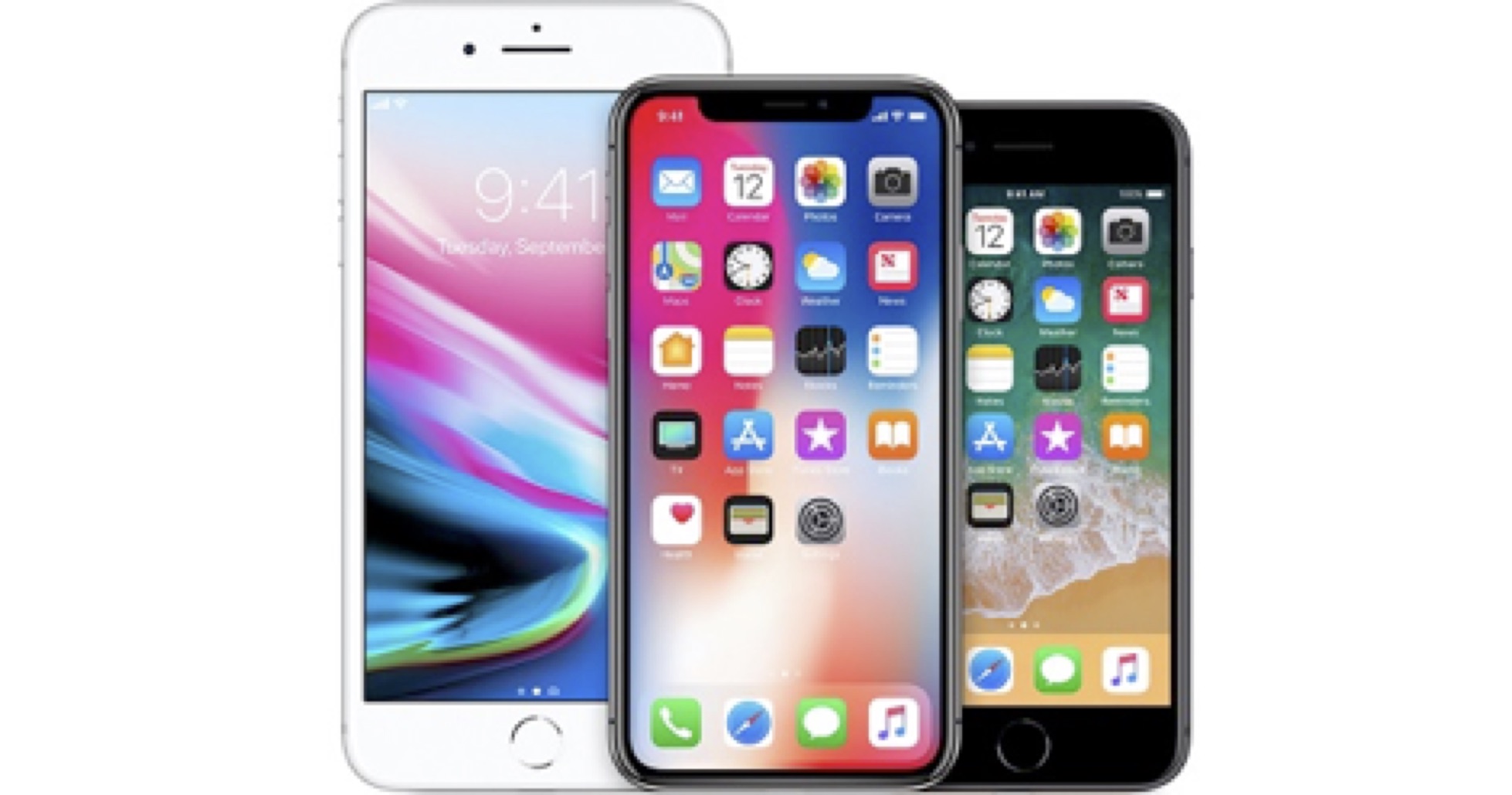 Which iPhone Model Screen or Cracked Glass Can We Fix?
We can replace iPhone screen with original parts for the following models:
iPhone 5/5S: $40

iPhone SE: $45

IPhone 6: $60

iPhone 6 Plus: $80

IPhone 6s: $70

iPhones 6s Plus: $90

iPhone 7: $90

iPhone 7 Plus: $120

iPhone 8: $120

iPhone 8 Plus: $130

iPhone X: $300

iPhone XR: $210

iPhone XS: $400

iPhone XS Max: $440
iPhone glass crack replacement for display still working and no need to change LCD:
IPhone 6: $40

iPhone 6 Plus: $50

IPhone 6s: $50

iPhones 6s Plus: $60

iPhone 7: $60

iPhone 7 Plus: $80

iPhone 8: $70

iPhone 8 Plus: 80

iPhone X: $149

iPhone XR: $140

iPhone XS: $210
iPhone XS Max: $240

Q1: Can I still replace my screen if my iPhone is bent?
A1: If your phone is bent, a screen cannot be fixed successfully. This is because the new screen will require an even surface in order to bond properly with the phone and the size of the screen is always standard.
Q2: Will dents in my phone hinder screen replacements?
A2: Not all dents will hinder screen replacements. To know the intensity of the dents in your phone, place it in a level surface and see if you can deduce if the dents are large enough to interfere with the installation of the new screen.
The rule of thumb is that if the dents distort the phone's contour, the new screen will not fit well.
Q3: My iPhone's screen and glass back are damaged. What are my options?
A3: The best option is to replace everything. Although this might be expensive, it is the most reliable way to repair your phone. You can also replace the screen only and leave the glass back unattended. However, if the glass back has even a small crack, this crack will continue increasing and eventually you will have to replace the glass back.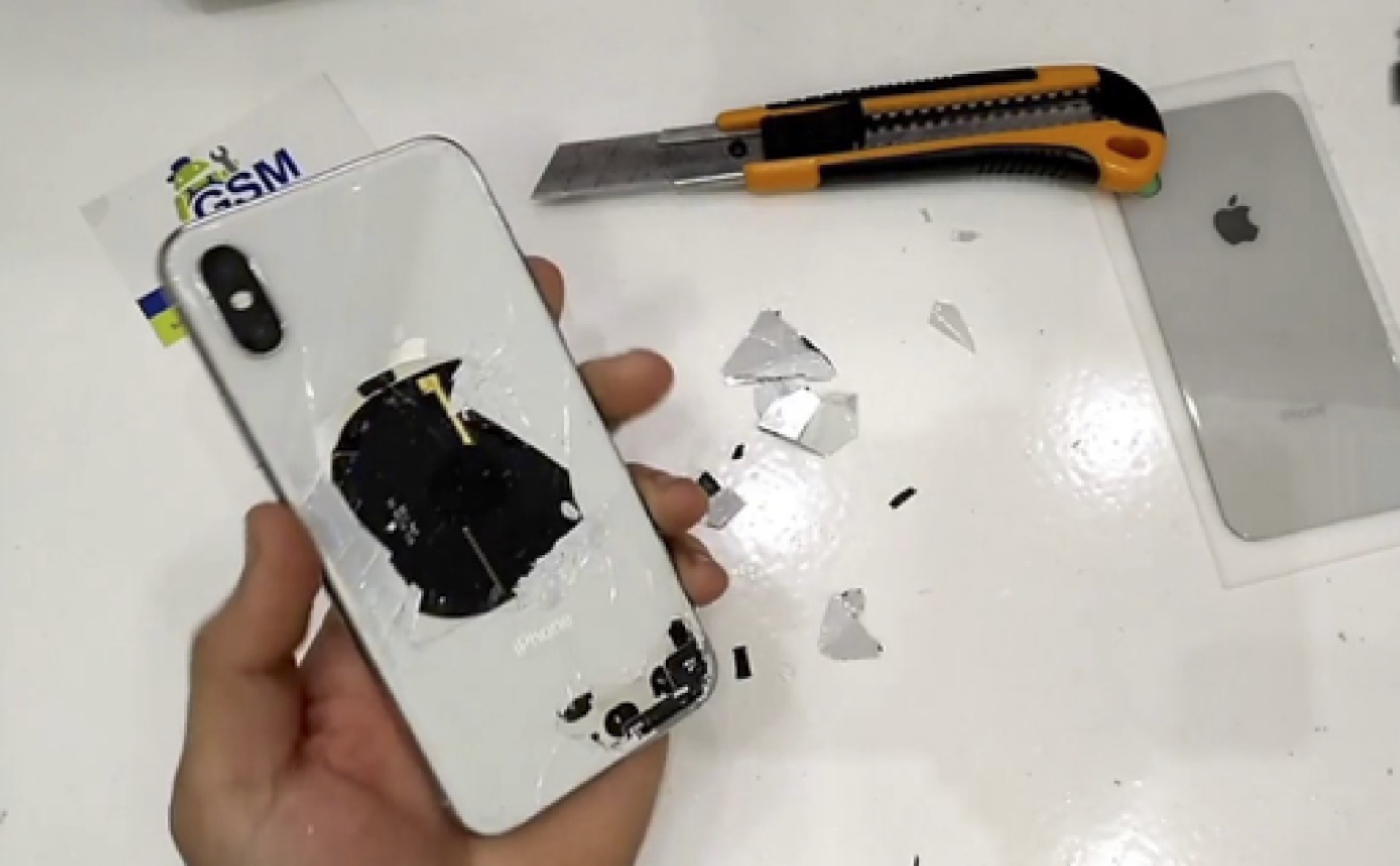 Q4: How long does a screen repair take if I book it in?
A4: Normally if no additional issues are diagnosis at our repair shop and the quote is accepted in store then the average repair takes about 2 hours depending your queue.
Here's how much it will cost to replace your iPhone's glass back from Apple Service Centre.
The rear panel of iPhone X is completely fixed making it hard to replace the retina. Still, replacement is possible without dismantling biometric face ID hardware. Because the back camera component is completely bonded with the metallic frame of the phone, it is even harder to replace the screen. Remember that the back glass of iPhone 4 is fused in an extremely thin metal plate on top of a frame which is made of plastic. A little mistake can mean the iPhone is ruined.
The new iPhone X camera bump, unlike the iPhone 8, lies on top of the rear glass. It is therefore not advisable to replace a broken back panel because of it is hard to completely scrap out the glass.
Considering the above reasons, the cost of replacing the glass back for your iPhone X with metal frame is $115. Great care had to be taken because a little crack on the back glass can mean the whole chassis of your iPhone is rendered useless.

Instead of letting Apple service centre replace your iPhone housing which cost almost half your device price, you may want to consider a much cheaper option by bringing to our shop located at bugis junction for iPhone screen or chassis replacement.
iPhone glass back with chassis replacement price
iPhone 8: $100
iPhone 8 Plus: $105
iPhone X: $115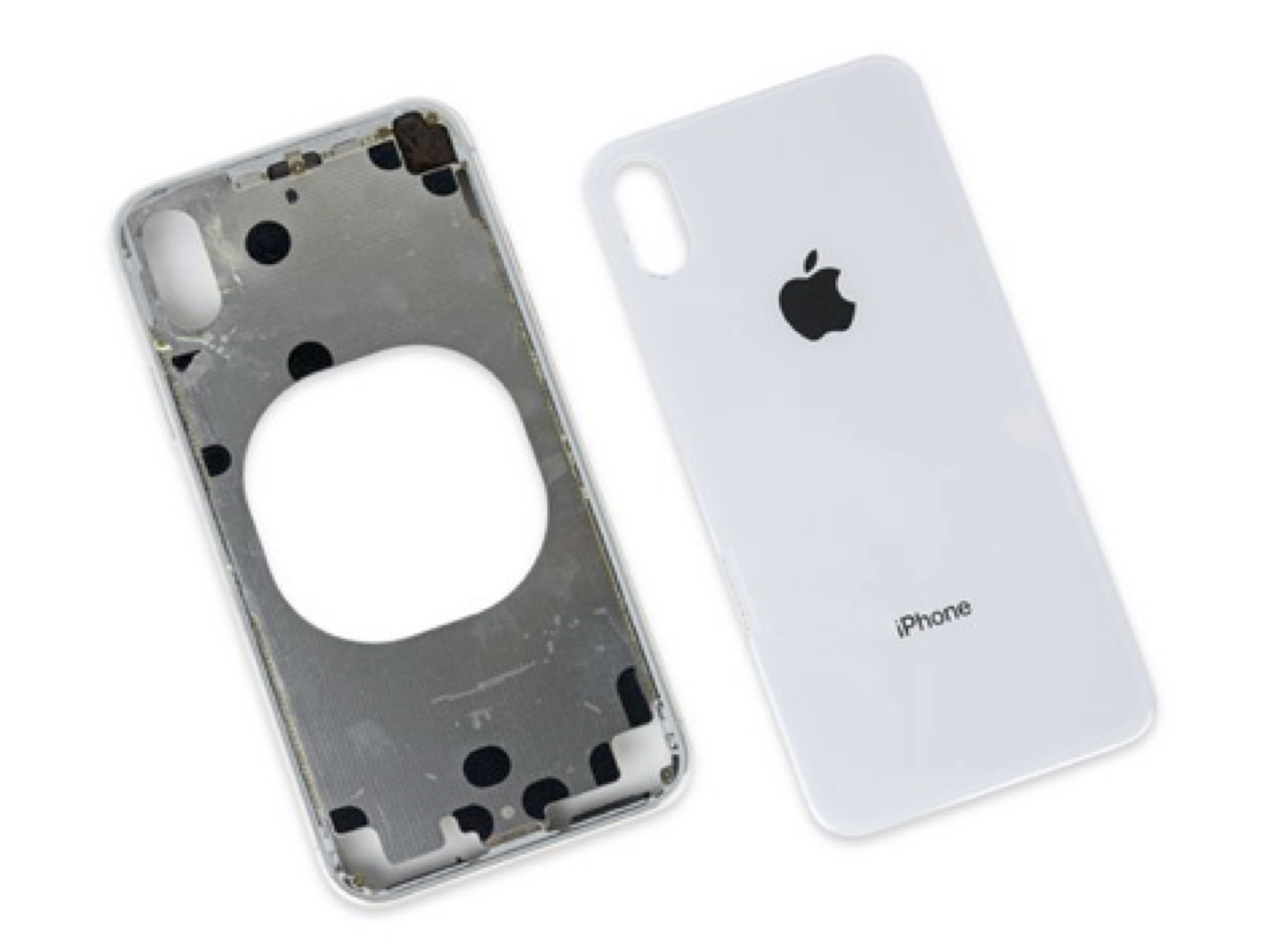 Steps By Step Guide On What To Do Before Bringing Your Phone Down To Repair:
You are required to disable Find My iPhone prior to obtaining service.
You can remove "Find My iPhone" by following the instructions below:
On an iOS device: Go to Settings > [your name] > iCloud (or Settings > iCloud), then turn off Find My [device].
Should your cracked screen prevent you from disabling "Find My iPhone" then you need to disable this via the iCloud website.
See instructions below:
1. Sign in to iCloud.com with your Apple ID.
2. Go to Find My iPhone.
3. Click All Devices at the top of the screen.
4. Select the device that you want to remove from iCloud.
5. If necessary, click Erase [device].
6. Click Remove from Account.
Q5: Do I need to delete my data before bring down my device for repair?
A5: Depending on which part are faulty – it is necessary to save your iPhone contact, messages, photos and applications before servicing if the display panel is faulty to prevent unnecessary loss of data in case factory reset are required to check if there`s any software or motherboard faulty issue.
Another scenario is to prevent further deteriorate of display or totally black out which makes it impossible to backup since you cannot access the Backup Allow button on the screen.
You can reset your phone to factory settings by following the instructions below:
1. To reset your iPhone go to Setting > General > Reset
2. Select Erase All Content and Settings
3. After typing your passcode (if you have set one) a warning box will appear with the option to Erase iPhone