iPhone Water Damage Repair in Singapore
What is water damage?
Water damage is a very well-known problem for iPhone users around the globe. It is unfortunate but true that the water can cause massive damage to your iPhone. And if you don't take the right steps- this liquid damage can turn into a life or death situation for your favorite personal device! Water damage happens when the phone gets wet, or its water-sensitive electronics contact with water or similar liquids. Even a tiny drop of water can result in anything from simple corrosion to complete motherboard damage to your iPhone.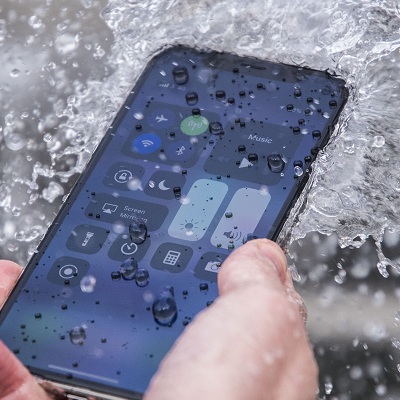 Many people might think that water damage can occur only while a phone gets utterly wet with water. But it is not entirely true. Because, when you are unlucky, a little drop of sweat can be enough to damage your phone. Some common reasons that are responsible for water damage are:
Accidentally dropping the phone into the water!
Using or exposing the phone into a highly humid or vaporous environment.
Exposing the phone from rain or heavy downpour.
Spilling a glass of water from the table and maybe in contact with the charging port.
Accidently dropping into a swimming pool or sea while fishing.
Perspiring during workout or jogging may result in water damage.
However, cold water in the hot days may inadvertently accelerate this damaging process. PH indicator turning from white to red at the headphone jack(for 6S or earlier model) or sim tray slot(for iPhone 7 or later model)
Things to remember to avoid water damage:
In most cases, water damage occurs only the lack of proper carefulness. But the accident happens. So 100% reliable solution to prevent water damage is impossible. Instead, you can take precautions and make some useful habits that will mitigate the probability of accruing water damage. For avoiding water damage, you can mindful to the following steps:
Avoid keeping phone and water or liquid items inside your bag together.
Always use a waterproof phone cover or ziplock bag while you are exposed to rain or while exercising.
Keep your phone away from the table during the meal.
Make a habit of not using phones while you're in bathtub or using the sink.
Protective cases are not 100% waterproof. So don't jump into the swimming pool with your phone!
Dry your hand after coming from the bathroom to receive your phone call.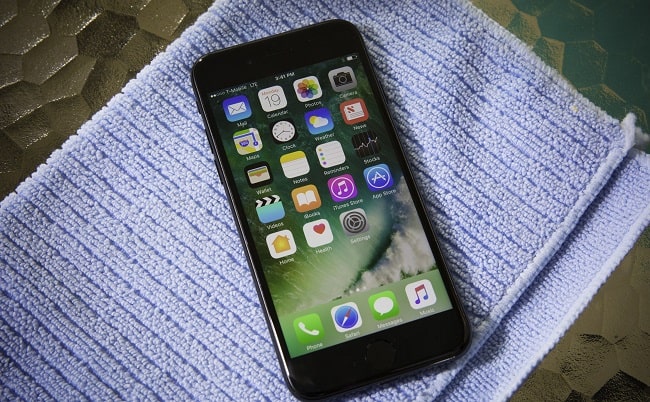 How to find out if your iPhone is water damaged?
By checking the indicator color provided by your iPhone, you can quickly tell if water has damaged your iPhone or not. The indicator can be placed on your iPhone's sim-tray, charging jack, or in headphone jack based on different iPhone models. To understand whether it is water damaged or not just follow these simple steps:
Open the sim card tray, charging jack or headphone jack, and look for red or pink color in that place. If you find the red or pink color, that means the Liquid Contact Indicator (LCI) is activated, and the phone is already liquid damaged.
If you see white of silver color instead of red color, that means the phone is not yet water damaged.
Don't be happy this early. If your phone is exposed to water or liquid but not yet showing the red indicator color, you should check for the other symptoms that tell that your phone are exposed to water, and now it significantly endangered. Because sometimes it takes time to show the indicator color properly. The other cases, symptoms, and effects that ensures that the phone is already water damaged are:
Water spots that might look like fog or dew drops (also called water strain) on the touch screen.
You may notice an anomaly on the touch screen functionality. Like you will not be able to write correctly with the keyboard.
Unresponsive charging port.
The speaker or microphone may be damaged and not work correctly.
The phone may look dead and can not switch on.
Apple's warranty does not cover the water damage for the iPhone. Though the newer models have better resistance to water, that does not mean it is entirely waterproof.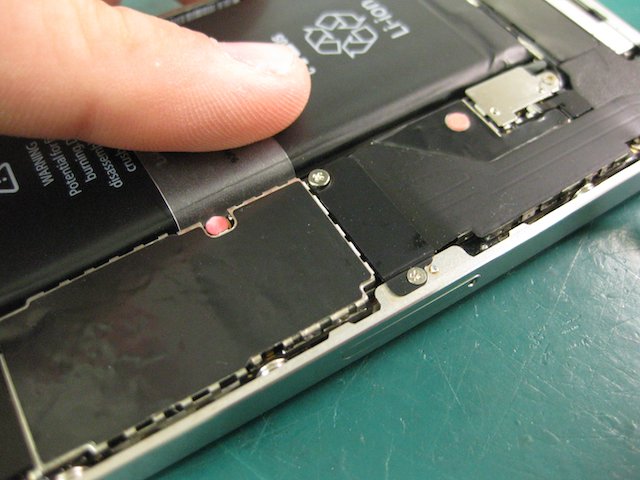 What Are Precautions To Take Note After Water Damage?
Even if your phone is not showing any symptoms and working correctly after falling into the water, you should immediately take some steps that will help to prevent further damage to your phone. As you already know, all the symptoms might take some time to show up. Read the following steps carefully:
Turn off your phone immediately if your phone is exposed to water, because water will cause more damage if the iPhone is turned on.
Take out the sim card and let the sim card tray remain open.
Wipe out the phone as much as possible with dry cloths.
Keep the phone in a dry and warm place (for example, in a sunny position, besides oven or on the TV monitor).
You can use an electric fan, hairdryer if it has a cool-air option. Try to avoid hot air blown because it might extensively heat the interior and severely damage it while there is water inside.
You can place your iPhone in a dry box with silica gel.
Finally, leave it to the experts for water damage repair. We will disassemble all the parts for chemical wash to remove all corrosion elements.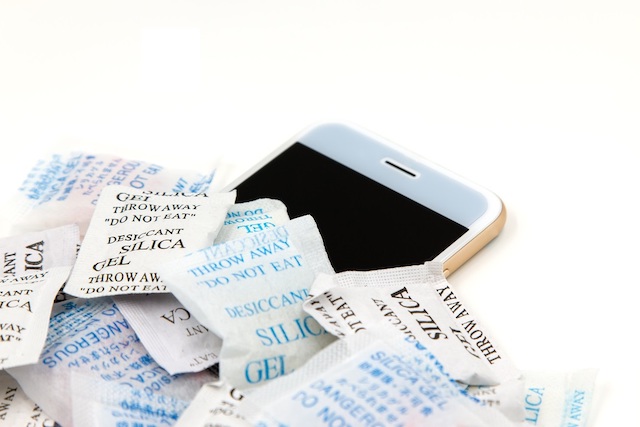 Where to repair water damaged iPhone in Singapore?
There are very few repair centers in Singapore that know how to fix the iPhone properly. As the parts of the iPhone are different from the android phone, you should only rely on the expert when you need to repair your iPhone. We, Hitec Mobile, can be your most trusted iPhone repair shop as we have experienced experts who can take care of your phone softly. We will run a diagnosis and fix your phone within a couple of hours or maybe less time.
We care about your phone and realize the importance of your phone in your daily life. Hence we are committed to repairing your phone within the shortest possible time by our certified experts. When you need the technical support to dismantle your phone from water damage related problem, we will be here for you. All you need to do is to take the phone to our store at Bugis Junction #03-24 to be fix while you can sit and enjoy the daily newspaper or magazine for a while.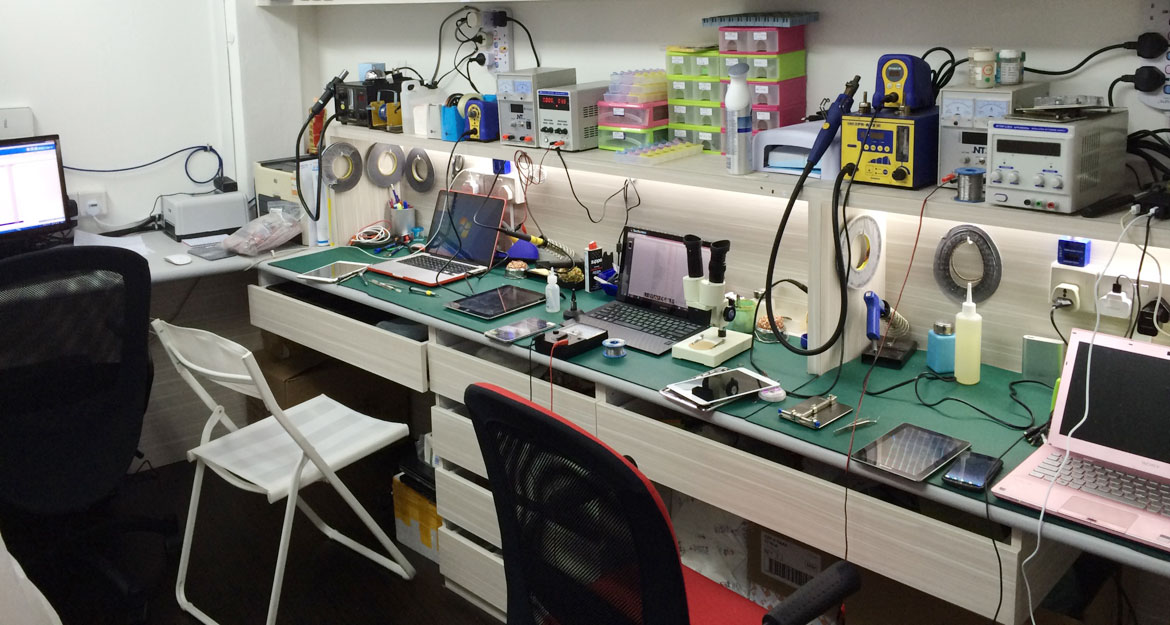 Things to know about the iPhone water damage:
Apple's one-year limited warranty does not cover liquid-damage on the iPhone or iPod (for example, soft drinks or coffee)
The humid weather on Singapore may cause an unusual color change of Liquid Contact Indicator that might cause trouble while getting the warrantee advantage for other problems.
After exposing to water, sometime a simple chemical cleaning might be enough to prevent the water damage.
The Rice method applied by you may cause dust infiltration, which is similarly harmful to the water damage.
According to the statistics, nearly half of the phone damage incident occurs due to liquid damage.
For more information about repair solution on iPhone water damage, you can check out this blog; iPhone Motherboard Repair